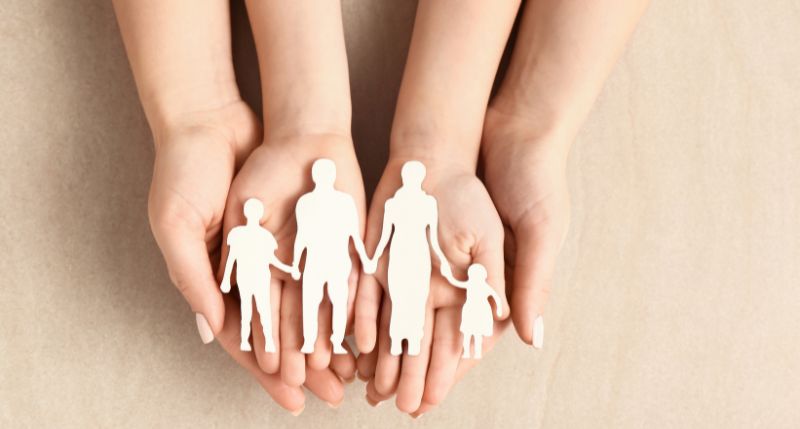 Adopting a child can be a highly rewarding yet challenging experience in life.
If you're interested in adopting a child, you might be wondering whether you will require a solicitor for the adoption. 
The answer to this question is yes, you will need a solicitor to aid you through the adoption process. From assisting you in completing the adoption paperwork to dealing with the case in court, an adoption solicitor plays a vital role in the adoption process.
Additionally, in the circumstance where the birth parents do not consent to the adoption, a solicitor can help with managing the opposing side in an adoption case. 
The adoption process can be very long, complicated, and can be drawn out for a number of different reasons. 
As such, employing the help of a family law expert will make the adoption process as seamless as possible.
The Adoption Process 
If you're just starting your adoption journey, you might not yet fully understand the adoption process.
There is a strict legal process to go through before you can start to care for your child, and we would always recommend seeking legal advice from a specialist adoption solicitor to avoid any issues or delays.
There are a variety of reasons why you need a solicitor's help for adoption. 
A solicitor will help you with the following during the adoption process:
Advising you on adoption laws in the UK

Supporting you through the adoption process

Communicating and liaising with relevant parties

Applying to the court for an Adoption Order

Providing support following the adoption
1. Advising You On Adoption Laws In The UK
As adoption laws can differ depending on the country you live in, it's essential that you have a solicitor to guide you through the adoption process.
For instance, while the same rules apply to both England and Wales, there are different adoption rules if you live in Scotland or Northern Ireland.
Understanding your eligibility to adopt is even more important if you intend to adopt a child abroad, emphasising the importance of an adoption solicitor. 
2. Supporting You Through The Adoption Process
Having a legal expert on your side can help you during an emotionally challenging time. 
The adoption process differs depending on how you wish to adopt.
Step-child adoption

: If you or your spouse/partner already have children from a previous relationship.

Fostering to adopt

: Becoming a foster parent to eventually adopt a child.

Agency adoption

: Adopting a child through an agency in the UK.

International adoption

: Adopting a child from overseas.
We at Harding Evans can explain any obstacles alongside our recommendations on how to overcome them.
So, no matter how you wish to adopt, the adoption process is as simple as possible. 
3. Communicating & Liaising With Relevant Parties
Adoption isn't always smooth sailing, particularly if the birth parents don't want to give their consent to the adoption. 
This is problematic considering that 'both birth parents normally have to agree (consent) to the adoption'.
Adoption can be a sensitive topic for many. Hiring a solicitor means you'll have a professional to communicate and liaise with the birth parents' legal representatives and deal with any issues that might arise.
This will give you more time to focus on what's important: your adopted child. 
4. Applying To The Court For An Adoption Order
For a child to be adopted, you will need to apply for an adoption order.
An adoption order gives full parental responsibility for a child to the approved adoptive parents. 
In England and Wales, to apply for an adoption court order, the child 'must have lived with you for at least 10 weeks before you apply'.
Your application for an adoption order will typically be started in a Family Proceedings Court. That said, your application might be transferred to an Adoption Centre if it involves complex issues.
It's essential that you get legal advice from an adoption solicitor to understand this step, as any mistakes made could result in your application being delayed or rejected.
5. Providing Support Following The Adoption 
Lastly, a solicitor will provide you with vital support following the adoption. 
From resolving adoption disputes to representing adoptive parents should an adoptive appeal arise (as a result of making an adoption order), a solicitor can support you through an array of potential issues.
As such, the support of a solicitor is essential in helping you take on any other challenges you may face. 
How We Can Help 
The legal process surrounding adoption is complex, involving a range of different individuals and agencies.
At Harding Evans, we have dedicated Children Law solicitors, who can talk you through the adoption process and handle all the legal aspects on your behalf, including obtaining the adoption order.
If you are looking to adopt a child, get in touch with our Children Law team today for advice.