At Harding Evans, we are committed to supporting good causes within our local communities. Our offices in Newport and Cardiff have voted for the charities close to their hearts, in order for us to partner with them as our charities of the year.
Our Charities of the Year for the 2023/24 Financial Year are:

City Hospice deliver community palliative care across Cardiff, for patients with diagnoses such as Cancer, Dementia, Motor Neurone Disease (MND), Chronic Obstructive Pulmonary Disease (COPD) or other life-limiting illnesses.
The City Hospice team help patients in managing their symptoms and offer essential support for both the individual concerned and their family. They ensure that each person in their care can live their lives to the fullest, for as long as possible.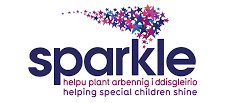 Sparkle are the official charity of the Serennu Children's Centre in Newport, Nevill Hall Children's Centre in Abergavenny, and Caerphilly Children's Centre.
Sparkle ensure that children and young people with disabilities and/or developmental difficulties and their families are fully supported and able to participate in valued childhood experiences, with access to the same range of opportunities, life experiences, activities and community services as any child and their family.