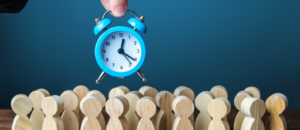 Losing a loved one can be a distressing and emotional time and is certainly not helped by delays to the administration of their estate. As with many other areas of life, the Covid pandemic inevitably caused a series of delays in probate registry, leaving many families who had lost loved ones waiting for months for the administration of their estates to be completed.
We are aware that it is currently taking around four months for paper applications and two months for online applications (not including any "stopping" time) to complete a probate application and that there is currently a backlog in excess of 40,000 applications so sadly, there is no end in sight.
What problems can probate application delays cause?
These long probate delays can cause real problems with property sales, sometimes causing them to fall through, and longer waits for beneficiaries – whether they are family or friends of the deceased or charities that they were keen to support – to receive their legacy.
The longer timescales can also increase the costs and expenses payable by the estate, for example, if a property needs to be maintained whilst waiting for probate to be granted, so that a sale can complete.
The latest figures
According to the latest HMCTS figures, 22,791 applications for probate were received in May while 25,096 grants were issued. Yearly figures for 2021 show that the level of grants issued was the second highest in the last 10 years, coming in at 17,000 more than were issued in 2020.
Addressing stopped cases
Although most applications for probate now appear to be proceeding more smoothly than in recent months, there are ongoing issues with applications having to be stopped, which is still causing anxiety for clients as well as creating extra work for practitioners.
On average, digital probate applications took 4.1 weeks without stops but 13.5 weeks when stopped, while paper applications took 8.9 weeks without stops and 22.8 weeks when they were stopped.
As you can see, stopped applications can take more than double the amount of administrative time to issue compared to those that can be issue on the first attempt. The main reasons for stopped applications are as follows:
Inheritance tax (IHT) – applying to HMCTS and HMRC at the same time, and HMCTS not being able to do anything with the application until the 20 working days has passed.
Not accounting for all the executors – HMCTS has to ask the questions and cannot let it go through without following it up.
Condition of the will – HMCTS encourages explanations upfront if the will appears to have had pages removed or unexplained staple holes.
HMCTS is also looking at a number of other ways to increase the capacity and timeliness of its service, including a renewed focus on improving its IT systems and on bringing down the number of paper applications it receives as on average, digital applications are being processed in less than half the time of the paper process.
Why does probate take so long?
Probate is a long and complex process and there are lots of factors at play. Some of the most common causes of delay are:
Obtaining the grant of probate, as discussed above
Paying Inheritance Tax
Problems with the will
Selling the property
Death of an executor
Missing beneficiaries
Third party delays, e.g. if there are foreign assets or if the deceased owned shares or interests in a trust
Is probate easier if there is a will?
Although having a will in place won't necessarily speed up the probate process, it can certainly make things more clear-cut. For example, if there is a will, the deceased's loved ones will know exactly who the executors are, they will know the names of the beneficiaries and exactly what they are to inherit. Having this information to hand can make the probate process far more straightforward.
It is the executors of the will who must apply for probate. Once the Grant of Probate has been issued, it is the executor's job to continue with the administration of the estate. Probate involves a significant amount of legal, tax and administrative work which can be very time consuming and if this work is not completed in a timely manner, the probate process will inevitably take longer. For this reason, most executors choose to instruct a probate specialist to do the work on their behalf.
Get in touch
If you would like to talk to one of our friendly, specialist team at Harding Evans in relation to a probate application, we have years of experience and can talk you through the whole process. Click here to contact us.