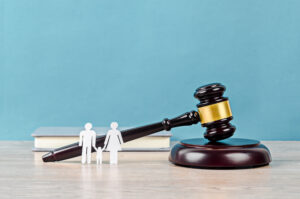 From today, the media will be allowed to report on family law cases for the first time, as part of a trial scheme.
Until now, reporters have been able to observe hearings but only report on what was allowed by a judge, unless they go to the Court of Appeal. Guidance issued by the President of the Family Division, Sir Andrew McFarlane, says that accredited journalists will be able to report what they see and hear as long as they "protect the anonymity of families".
Commenting on the trial, Rebecca Ferris, a solicitor in the Harding Evans Family Law team, said "The family courts have long been criticised for a lack of openness and transparency, especially when family courts have the power to make life changing decisions. Allowing accredited journalists to report on these cases, whilst preserving the anonymity of the parties involved, provides an interesting opportunity for the courts to be more open and to boost public confidence in the system".
The disputes that come before the Family Court often involve very difficult circumstances, including, but not limited to; matters surrounding marriage and divorce, child arrangements and protection, cases about adoption and protection from domestic abuse and coercive control.
The 'Reporting Pilot' will run for one year, from January 2023 – January 2024.