In the wake of repeated anti-Semitic comments from 'Ye', corporations he was partnered with, such as Adidas, The Gap and Balenciaga were faced with a growing backlash through association and ultimately, they all terminated their relationships with the rapper, before any further damage could be caused to their reputations.
Whilst celebrities have been used in advertising for as long as any of us can remember, in the age of social media, partnering with an 'influencer' is commonplace.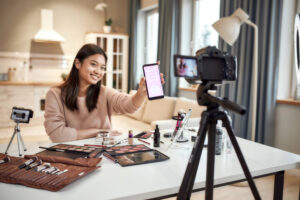 However, just as your brand can benefit from the endorsement of an influencer with a positive public image, so too can it be seriously harmed, if that influencer's reputation takes a nosedive, or if their future content contradicts your brand's image and ethos. Worse, if your influencer throws you under the bus with a poorly thought out throwaway comment about your goods or even a deliberate attempt to sabotage sales if your relationship sours, the full extent of the damage that this can cause can be hard to quantify.
It is therefore, critical that any company who wants to enter into this kind of arrangement, puts an agreement in place to ensure that their brand is protected.
This agreement should cover key elements, such as:
Company or brand obligations
Influencer's obligations
Intellectual property
Insurance
Notices
Third Party obligations
NDA/Confidentiality clause
Publicity clause
Non-solicitation/Non-compete clause
Dispute resolution
Termination terms
Without seeing the agreement itself, it is not known on what basis Adidas had a contractual right to terminate the relationship.  A termination clause could allow for termination based on the conduct of the other party, which could be the case here, or it is possible Adidas had the opportunity to operate a break clause.  There could also be provision to allow for a payment to end the contract early.
Either way, it is noteworthy that due to the decision to end the relationship, it has been reported that Adidas stand to make a loss of £217m in 2022, which goes to show the long-term damage Adidas saw in its brand with continued association with 'Ye' and why brands and businesses of any size should ensure they have appropriate contractual protections when working with influencers.
For further information on this type of agreement, or terminating a commercial relationship that you already have in place, contact our specialist team of commercial litigators.