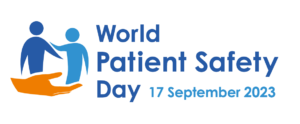 World Patient Safety Day 2023 is observed on September 17, 2023, under the theme 'Engaging patients for patient safety' as it is a fundamental principle of healthcare and is now being recognised as a large and growing global public health challenge.
With pressures against the healthcare sector in Wales on the rise, sadly so are the number of complaints being made for poor or negligent care – the same for mental health care.
Clinical negligence investigations undertaken by specialist lawyers on behalf of injured patients -or their bereaved families- can form a key element of clinical governance . Lessons can be learned from errors only brought to light when questions are asked in respect of an unfavourable or tragic treatment outcome .
Here in Wales there was a major development for patient safety when the duty of candour became a legal requirement for all NHS organisations in April 2023 . It requires them to be open and transparent with service users when they experience harm whilst receiving health care.
Through the slogan "Elevate the voice of patients!", WHO calls on all stakeholders to take necessary action to ensure that patients are involved in policy formulation, are represented in governance structures, are engaged in co-designed safety strategies and are active partners in their own care. This can only be achieved by providing platforms and opportunities to advance safety, trustworthiness, and equity.
Objectives of World Patient Safety Day 2023
Raise global awareness of the need for active engagement of patients and their families and caregivers in all settings and at all levels of health care to improve patient safety.
Engage policymakers, healthcare leaders, health and care workers, patients' organisations, civil society, and other stakeholders in efforts to engage patients and families in the policies and practices for safe healthcare.
Empower patients and families to be actively involved in their own healthcare and in the improvement of the safety of healthcare.
Advocate urgent action on patient and family engagement, aligned with the Global Patient Safety Action Plan 2021-2030, to be taken by all partners.
How We Can Help
If you, or a loved one, have experienced illness or injury because of poor-quality healthcare treatment, our knowledgeable team of clinical negligence solicitors in Cardiff and Newport can help you receive the compensation you're entitled to.