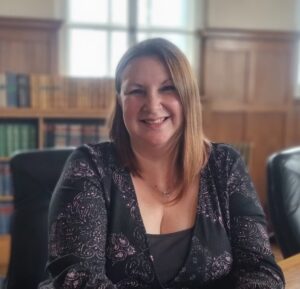 We've recently welcomed our new Marketing Manager, Haley, to the Harding Evans team.
A marketing professional of 20 years, Haley has been plying her trade at some of South Wales' leading public sector companies.
Born in Caerphilly, Haley moved with her family to Hampshire at a young age, before returning 'home' to Cardiff 15 years ago. A massive football fan, Haley is a Wales Away regular, following both the men's and women's national sides. She also enjoys going to gigs and is currently learning Welsh – da iawn!
Commenting on Haley's appointment, Wyn Williams, Residential Property Partner said "during the past two years and emerging from the shadow of the pandemic, Harding Evans have invested in our support services team, as we look to evolve our service offering. This has put us in a strong position to meet the changing needs of our clients, both regionally and nationally. Our success is built on the expertise of our people and the quality of our advice – and Haley's experience and marketing skills will be invaluable, as we continue our drive to become the region's law firm of choice".
Welcome to the team Haley!