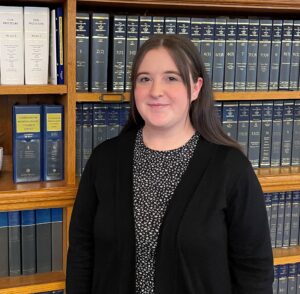 Ellie will be working part-time as secretary for the Wills and Probate department. Previously she worked as a Business Development Consultant helping people through apprenticeships.
On why she decided to join #TeamHE, Ellie expressed how she has never heard a bad word about Harding Evans and has heard how it's a lovely place to work! (Why thank you Ellie)
In her spare time, Ellie says she is down to do just about anything as long as it involves her family.
Laura Selby, Partner and Head of Wills and Probate at Harding Evans, said: "I am delighted to welcome Ellie to our Wills and Probate team. With a background in customer service, Ellie will play an important part in supporting the Wills and Probate team to maintain excellent levels of client service."
Welcome to the team, Ellie!